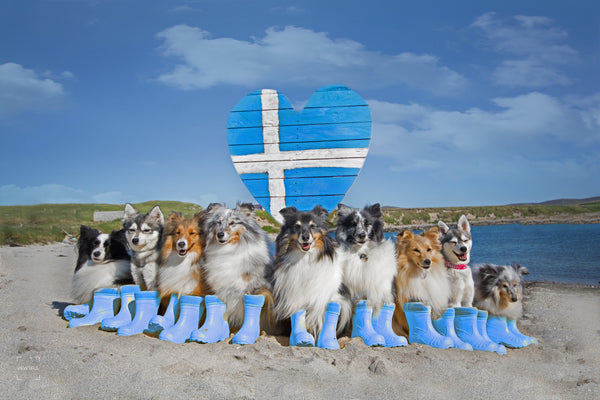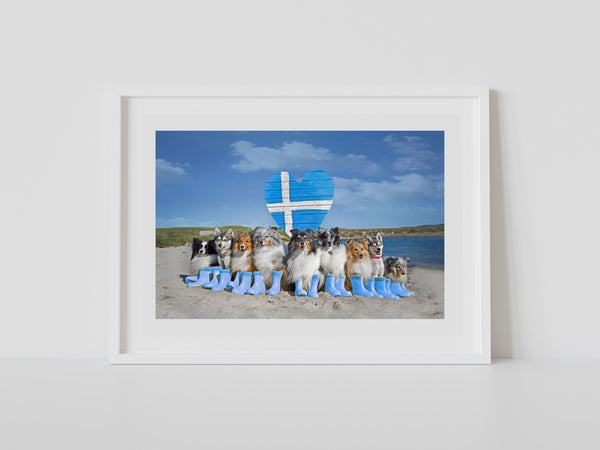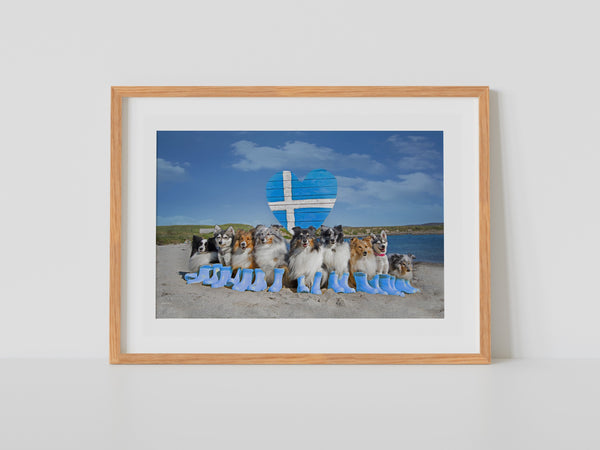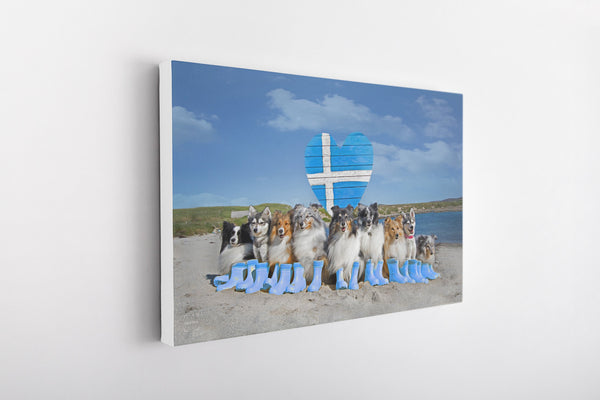 This shot was taken at The Sands of Sound which is located in Lerwick and forms part of a fantastic walk around the cliffs on the east side, leading across the old WWII barracks which still stand today (and hold some interesting stories behind them!). This particular beach was also one of the locations used in the "Shetland" murder series featuring Douglas Henshal as DI Jimmy Perez - I won't give any spoilers but it was a bit of a gruesome scene! Needless to say, it was certainly a more happy scene we created while on our visit there to take this shot! The design you see on the heart depicts the Shetland flag which was created in 1969 to proclaim the islands' unique identity and celebrate the anniversary of the transfer into Scottish rule. The Shetland community was originally under Scandinavian rule during a time where Vikings claimed land for themselves and often utilised the northern isles as stepping stones onto other locations - trading with the locals before they set off on their voyage. Shetland was eventually given to Scotland in 1469 as part of a wedding dowry, however, the locals still have an often passionately strong connection to Norway with many of the traditions and dialect resembling that of Norweign rule, not Scottish. You'll often find as well that many folk, even to this day, while they recognise the islands as being part of Scotland, they will refuse to be identified as being "Scottish". The flag incorporates both sides of the islands history - holding the blue and white colours of Scotland's saltire formed in the style of the Norwegian cross - and can be found proudly flying all over Shetland. 
Additional Information
Please note that images will be printed with all photographer and/or Viewtiful logos as shown in product images. 
Our products are made to order, using premium quality paper, inks, artists' canvas and real wood frame.  They are printed with care, checked thoroughly and packed by hand to help ensure they reach you in perfect condition to take pride of place on your wall.  Because your product is made to order, the following lead times apply:
We aim to dispatch print-only orders within one week, framed prints within 10 days and canvas prints within two weeks of your order date, following which postage times within the UK should take 2-3 days.  For more on our delivery information, click here.
Please be aware that image mock-ups are for illustrative purposes only; colours, ratios and other minor aspects may vary slightly from the examples shown.  For full information on all of our products and print processes, please click here.
Please note that our two largest frame sizes (for 16x24" and 20x30" prints) are fitted with acrylic 'plexiglass' to help ensure your items are not damaged on their way to you, and for the safety of all handlers in transit and recipients.
Delivery
Reviews
Prints
Our best images deserve the best-quality paper, so for all of our framed and unframed prints we use award-winning Fotospeed Bright White Fine Art paper, loved by illustrators, painters and photographers alike.  This paper is a 315gsm natural but bright white with a slightly textured etching surface and excellent colour gamut for colour photography – not your standard photo paper. 
Our images are printed in Shetland and are carefully inspected before the packing stage to ensure they're going to look perfect on your wall.  We aim to dispatch print-only orders within 1 week.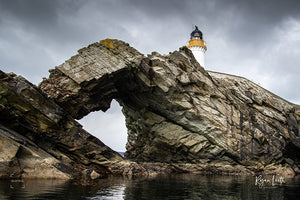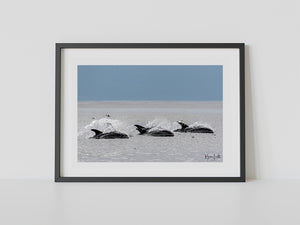 Framed Prints
Our prints are available in a choice of three frame finishes – oak, black and white, all featuring a white mount surrounding the image.  Our frames have been chosen for their classic yet sleek design, and importantly they are solid wood rather than wood veneer or plastic.  Each frame has a 2cm flat profile and is 2.95cm deep, and has wall hangings affixed to its reverse side.  We aim to dispatch framed print orders within 10 days.
Canvas Prints
Our canvas prints feature white edge wrapping with a depth of 1.5" for a clean and contemporary feel, and are printed here in Shetland using high grade 340g artists' canvas with Epson Ultrachrome inks.
Canvases are left to cure before being hand-painted with several coats of UV-protective lacquer to ensure they won't fade.  They are then stretched by hand over premium, lightweight stretcher bars with tensioning wedges, and are finished off with a string for easy hanging. We aim to dispatch canvases within 2 weeks.