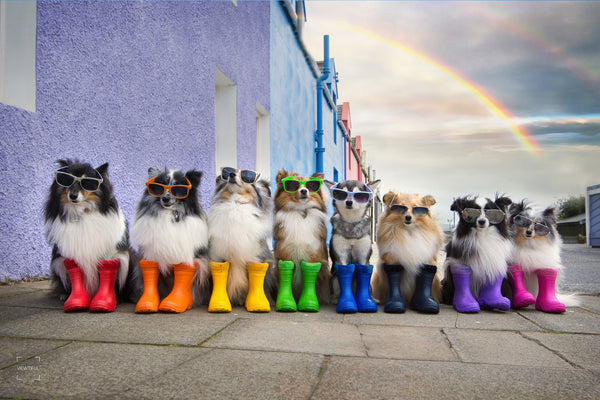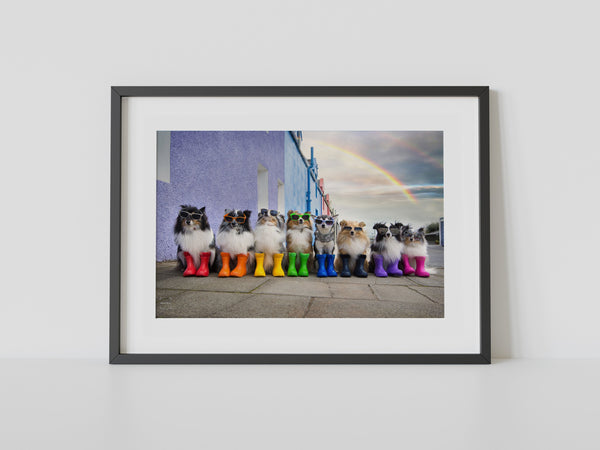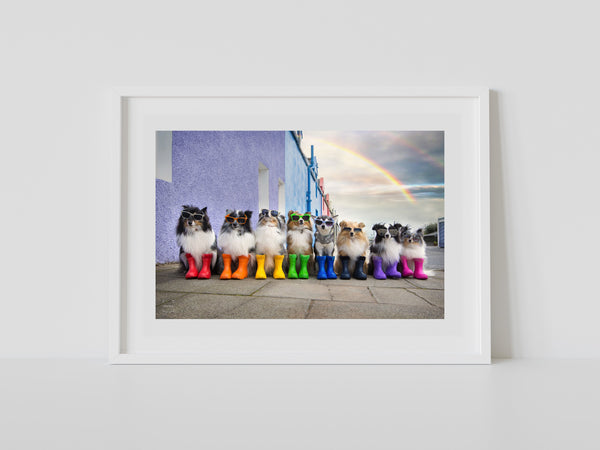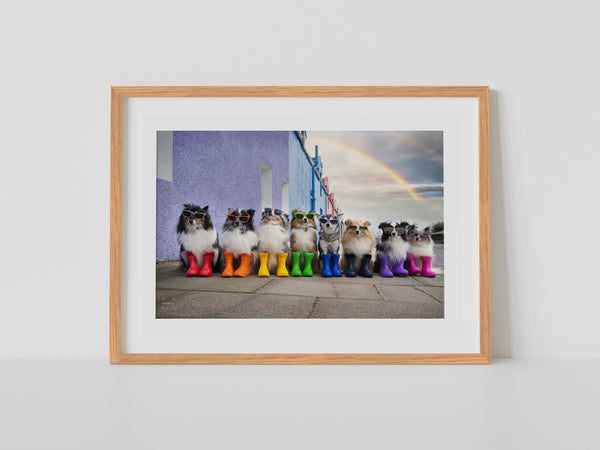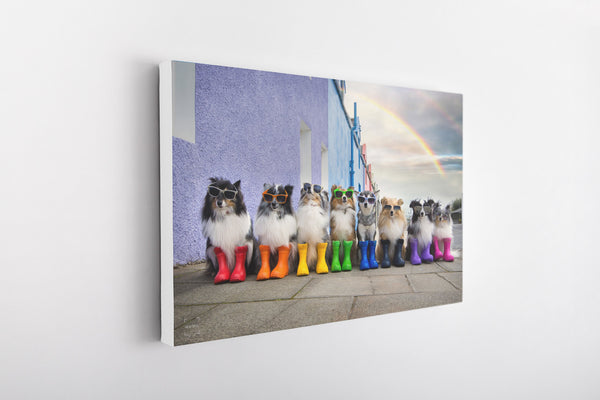 Our most famous shot! Taken in our lovely home village, Scalloway, the original capital of Shetland which holds a vibrant history! One of the most famous structures dominating the vicinity is of course Scalloway Castle which was built in 1600 and owned by the notorious tyrant, "Black Paddie" Earl Patrick Stewart. This dictator's turbulent rule began in 1588 and ended with his hanging in 1615. He was renowned for this cruel treatment of the islanders, torturing them within the castle grounds and taking every penny he could grab from their pockets. Unfortunately, life for the locals didn't improve much continuing into life under Scottish rule.  Between 1614 and 1650, the community was hit with the "witch hunts" which saw a number of people - mostly women - burned at the stake on top of the hill that overlooks Scalloway. As the church didn't recognise the death of a witch, the only records that remain of the treatment of these poor folk are from personal diaries which were kept safe over the decades. The Scalloway community played a vital role in helping Norway in WWII with the "Shetland Bus" mission, which saw small fishing boats sneak in and out of the country to rescue Norse prisoners and supply those fighting there with equipment. You could honestly write several books surrounding this small village! Thankfully, the most excitement we've ever encountered was the day we took this photo, after we caused a traffic jam with cars stopping to look (and laugh) at several furry models posing for the camera!
Additional Information
Please note that images will be printed with all photographer and/or Viewtiful logos as shown in product images. 
Our products are made to order, using premium quality paper, inks, artists' canvas and real wood frame.  They are printed with care, checked thoroughly and packed by hand to help ensure they reach you in perfect condition to take pride of place on your wall.  Because your product is made to order, the following lead times apply:
We aim to dispatch print-only orders within one week, framed prints within 10 days and canvas prints within two weeks of your order date, following which postage times within the UK should take 2-3 days.  For more on our delivery information, click here.
Please be aware that image mock-ups are for illustrative purposes only; colours, ratios and other minor aspects may vary slightly from the examples shown.  For full information on all of our products and print processes, please click here.
Please note that our two largest frame sizes (for 16x24" and 20x30" prints) are fitted with acrylic 'plexiglass' to help ensure your items are not damaged on their way to you, and for the safety of all handlers in transit and recipients.
Delivery
Reviews
Prints
Our best images deserve the best-quality paper, so for all of our framed and unframed prints we use award-winning Fotospeed Bright White Fine Art paper, loved by illustrators, painters and photographers alike.  This paper is a 315gsm natural but bright white with a slightly textured etching surface and excellent colour gamut for colour photography – not your standard photo paper. 
Our images are printed in Shetland and are carefully inspected before the packing stage to ensure they're going to look perfect on your wall.  We aim to dispatch print-only orders within 1 week.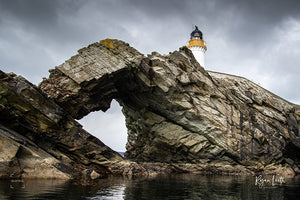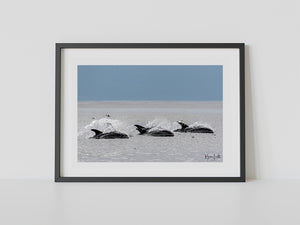 Framed Prints
Our prints are available in a choice of three frame finishes – oak, black and white, all featuring a white mount surrounding the image.  Our frames have been chosen for their classic yet sleek design, and importantly they are solid wood rather than wood veneer or plastic.  Each frame has a 2cm flat profile and is 2.95cm deep, and has wall hangings affixed to its reverse side.  We aim to dispatch framed print orders within 10 days.
Canvas Prints
Our canvas prints feature white edge wrapping with a depth of 1.5" for a clean and contemporary feel, and are printed here in Shetland using high grade 340g artists' canvas with Epson Ultrachrome inks.
Canvases are left to cure before being hand-painted with several coats of UV-protective lacquer to ensure they won't fade.  They are then stretched by hand over premium, lightweight stretcher bars with tensioning wedges, and are finished off with a string for easy hanging. We aim to dispatch canvases within 2 weeks.